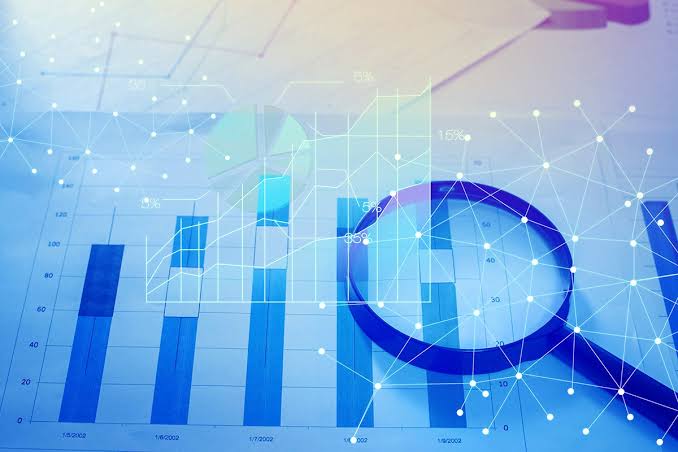 𝐃𝐚𝐭𝐚 𝐜𝐨𝐥𝐥𝐞𝐜𝐭𝐢𝐨𝐧:
Gathering the data that will be analyzed is the first stage in data analytics. Data collection from different sources, such as internal systems, external databases, and outside sources, may be necessary for this.

𝐃𝐚𝐭𝐚 𝐬𝐭𝐨𝐫𝐚𝐠𝐞:
After the data have been gathered, they must be kept in a manner that allows them to be accessed for analysis. The data may then be kept in a data lake, warehouse, or other type of storage device.

𝐃𝐚𝐭𝐚 𝐜𝐥𝐞𝐚𝐧𝐬𝐢𝐧𝐠 𝐚𝐧𝐝 𝐩𝐫𝐞𝐩𝐚𝐫𝐚𝐭𝐢𝐨𝐧:
Data needs to be cleaned and ready before analysis. To do this, duplicate or irrelevant data must be removed, absent or incorrect numbers must be filled in, and the data must be formatted so that it can be analyzed.

𝐃𝐚𝐭𝐚 𝐚𝐧𝐚𝐥𝐲𝐬𝐢𝐬:
The real analysis of the data includes finding patterns, connections, and insights in the data by using statistical and mathematical methods. Utilizing tools like regression analysis, machine learning, or data display software may be necessary.

𝐃𝐚𝐭𝐚 𝐢𝐧𝐭𝐞𝐫𝐩𝐫𝐞𝐭𝐚𝐭𝐢𝐨𝐧:
After the data has undergone analysis, it must be given a meaning that is appropriate for the company. This entails making choices, spotting opportunities, and resolving issues using the analysis's learnings.

𝐃𝐚𝐭𝐚 𝐫𝐞𝐩𝐨𝐫𝐭𝐢𝐧𝐠:
Lastly, it's important to communicate to stakeholders in a manner that makes the results of the data analysis clear and understandable. To help convey the ideas discovered through the data analysis, this may entail producing charts, graphs, or other visualizations.
All these components must function harmoniously for data analytics to be successful. Effective data collection, storage, cleaning, analysis, interpretation, and reporting can help businesses obtain important insights that can aid in better decision-making, increased operational effectiveness, and competitive advantage.