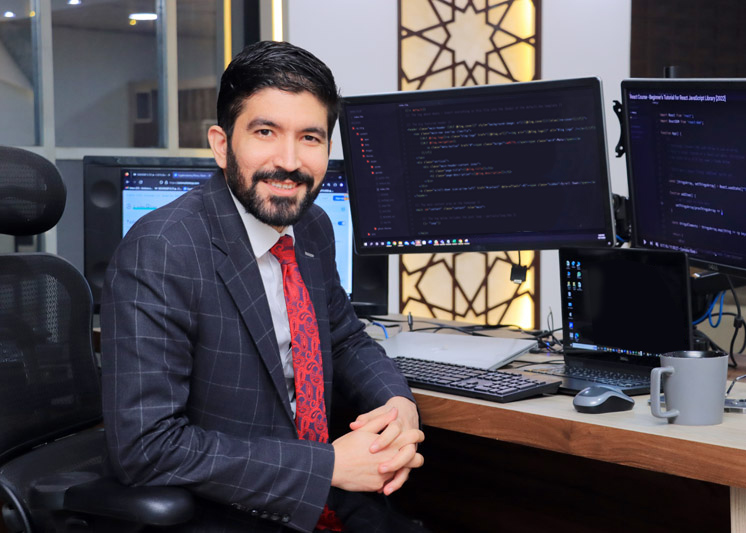 My name is Sayed Bashir Noori, and I am a highly skilled IT Manager, System Developer, Web Designer and Graphic Designer with a Bachelor's and a Master's degree in Computer Science. I have been working in the field of technology since 2008 with various local and international organizations.
Throughout my career, I have acquired a wealth of knowledge and skills in IT and network infrastructure, including hardware and software maintenance, system administration, and network design. I have obtained certifications such as A+, MCSE, and CCNA, which demonstrate my expertise in the field. My experience and skills allow me to design, implement, and maintain efficient IT systems for businesses of all sizes.
As a management information systems (MIS) developer, I have extensive experience in designing and developing various systems, including database systems, human resource management system, inventory management system, and customer relationship management (CRM) systems. I have developed these systems using technologies such as HTML, CSS, JavaScript, PHP, and Laravel. My knowledge of MIS development allows me to create highly effective and efficient systems that help businesses streamline their operations and increase productivity.
Web design is one of my greatest passions, and I have honed my skills in this area for over a decade. I have designed and developed more than 50 websites for various organizations, each of which showcases my ability to create visually stunning designs that are highly functional and user-friendly. I have expertise in designing websites using HTML, CSS, JavaScript, and CMS platforms. My attention to detail and creative approach to web design allow me to create websites that stand out and deliver exceptional user experiences.
Finally, my expertise in graphic design is something that sets me apart from many other IT professionals. I am highly skilled in using Adobe Photoshop, Illustrator, and InDesign, which allows me to create exceptional visual designs for businesses of all sizes. I have a keen eye for detail and can create designs that effectively convey a company's message and brand. Whether it's designing a logo or a brochure, my graphic design skills allow me to create visually appealing designs that capture the essence of a brand.
Thank you for taking the time to learn more about me. If you have any questions or are interested in collaborating on a project have a look to my solutions and please do not hesitate to contact me.
Interview with Youth FM (2017)
ICT Achievements at MOF (2020)
Interview with RTA TV (2012)